Published on Dec 30, 2022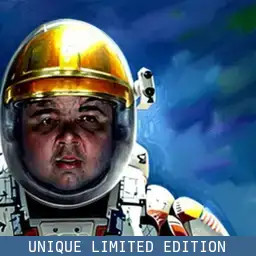 I recently added a new 'about' section to the top of my website. Like most about pages, it has a picture. Instead of a normal photograph, however, you'll see an AI-generated avatar. This is admittedly fairly trendy at the minute – apps like Lensa offer to make you profile pictures if you give them a set of photos and some cash – but I've done something a bit different.
You see, there is not just one image that has been carefully curated, edited, and uploaded. No, the image you see quite possibly has never been seen before and will never be seen again. It's unique. Just for you.
Background: Stable Diffusion, DreamBooth, et al
You've probably heard of Stable Diffusion, the open text-to-image model developed by LMU Munich. Given a text prompt it starts with a random array of static and repeatedly transforms it, each step moving away from pure entropy and towards a real image that befits the prompt. It stands in contrast to competitors like DALL-E and Midjourney in both the code and the model being freely and publicly available.