Published on Jun 12, 2021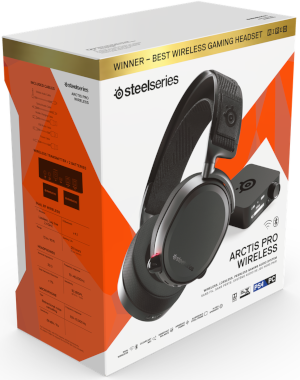 For the last year and a bit, I've been using a SteelSeries Arctis Pro Wireless Headset for gaming and talking to friends. It's a fine headset, but because there's an always-on receiver there's no way to detect if the headset is turned on or not from the desktop.
Whenever I start using the headset, I set my desktop's sound to go to the headset, and then when I stop using the headset I set it to go back to speakers. It doesn't take more than a second, but some days I might put the headset on a dozen times as I'm on calls, or if it's noisy outside, etc. That means it's probably worth at least a few hours of my time trying to automate it.
At first, I hoped I'd be able to tell from the state of the USB device whether there was a headset connected but nothing at all changed when flipping it on and off. Then I went hunting for existing open source tools that might work with it and found that while people have reverse engineered many of the older Arctis headsets, no one has done the same for the Pro Wireless. I finished off with a search to see if anyone had documented the wire protocol even if there was no nice open source software to go with it; I came up short there, too. Looks like I'd have to do it myself.