Reproducible Builds and Docker Images
Published on Feb 18, 2022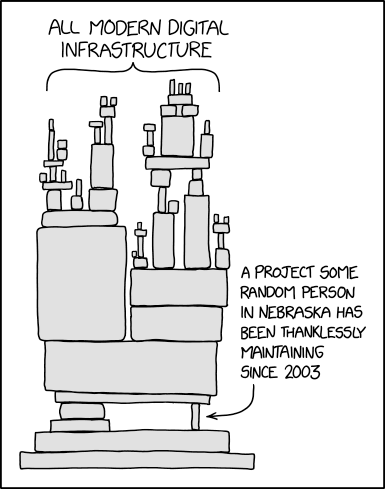 Reproducible builds are builds which you are able to reproduce byte-for-byte, given the same source input. Your initial reaction to that statement might be "Aren't nearly all builds 'reproducible builds', then? If I give my compiler a source file it will always give me the same binary, won't it?" It sounds simple, like it's something that should just be fundamentally true unless we go out of our way to break it, but in reality it's actually quite a challenge. A group of Debian developers have been working on reproducible packages for the best part of a decade and while they've made fantastic progress, Debian still isn't reproducible. Before we talk about why it's a hard problem, let's take a minute to ponder why it's worth that much effort.
On supply chain attacks
Suppose you want to run some open-source software. One of the many benefits of open-source software is that anyone can look at the source and, in theory, spot bugs or malicious code. Some projects even have sponsored audits or penetration tests to affirm that the software is safe. But how do you actually deploy that software? You're probably not building from source - more likely you're using a package manager to install a pre-built version, or downloading a binary archive, or running a docker image. How do you know whoever prepared those binary artifacts did so from an un-doctored copy of the source? How do you know a middle-man hasn't decided to add malware to the binaries to make money?